WELCOME TO OUR SALINS
Welcome to the Salinas d'Es Trenc. Find out here about our salt pans, their history, how the salt is produced and our efforts to protect nature.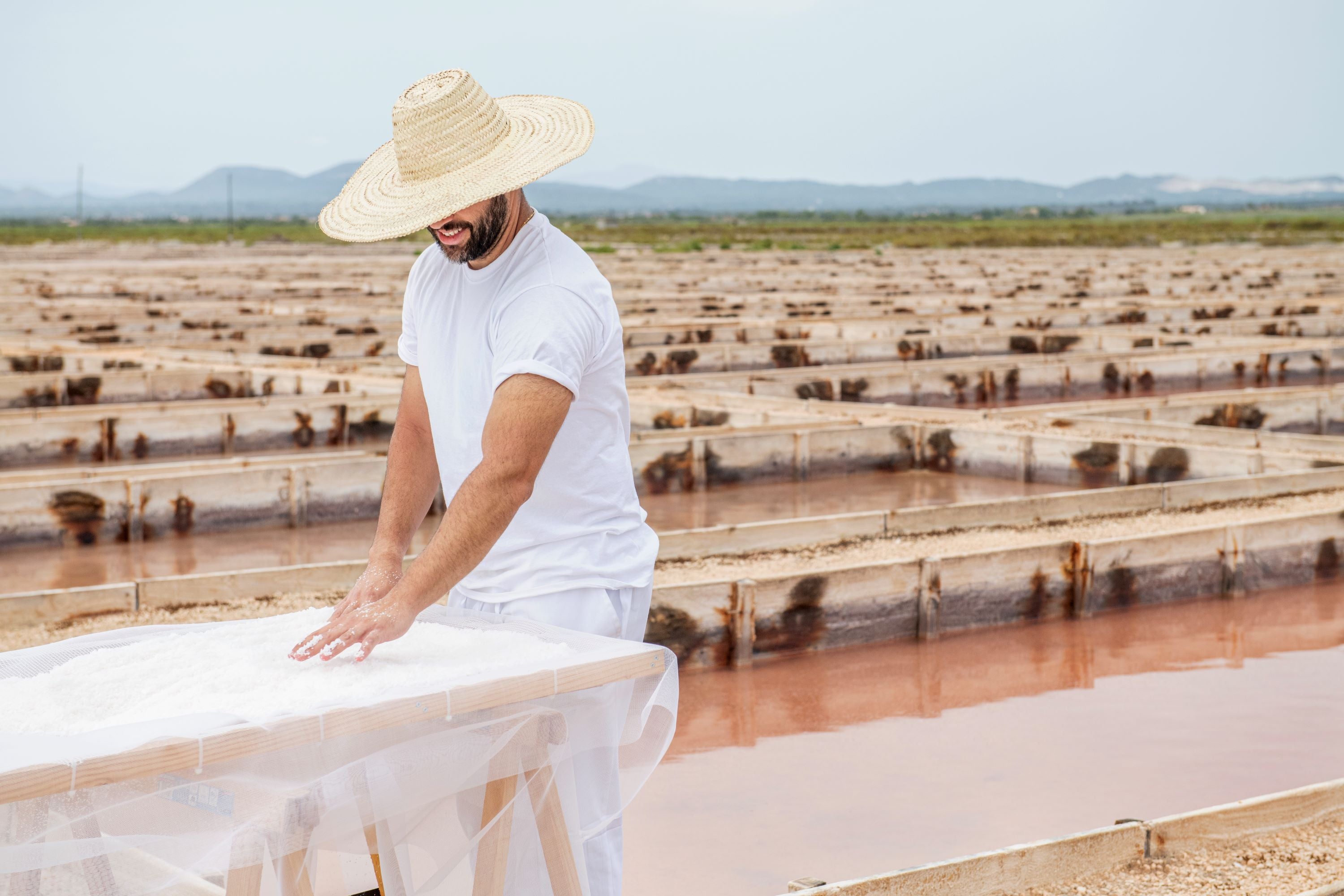 Visit the salt pans
The Salinas d'Es Trenc are the ideal place to get to know our special natural landscape and the salt production process.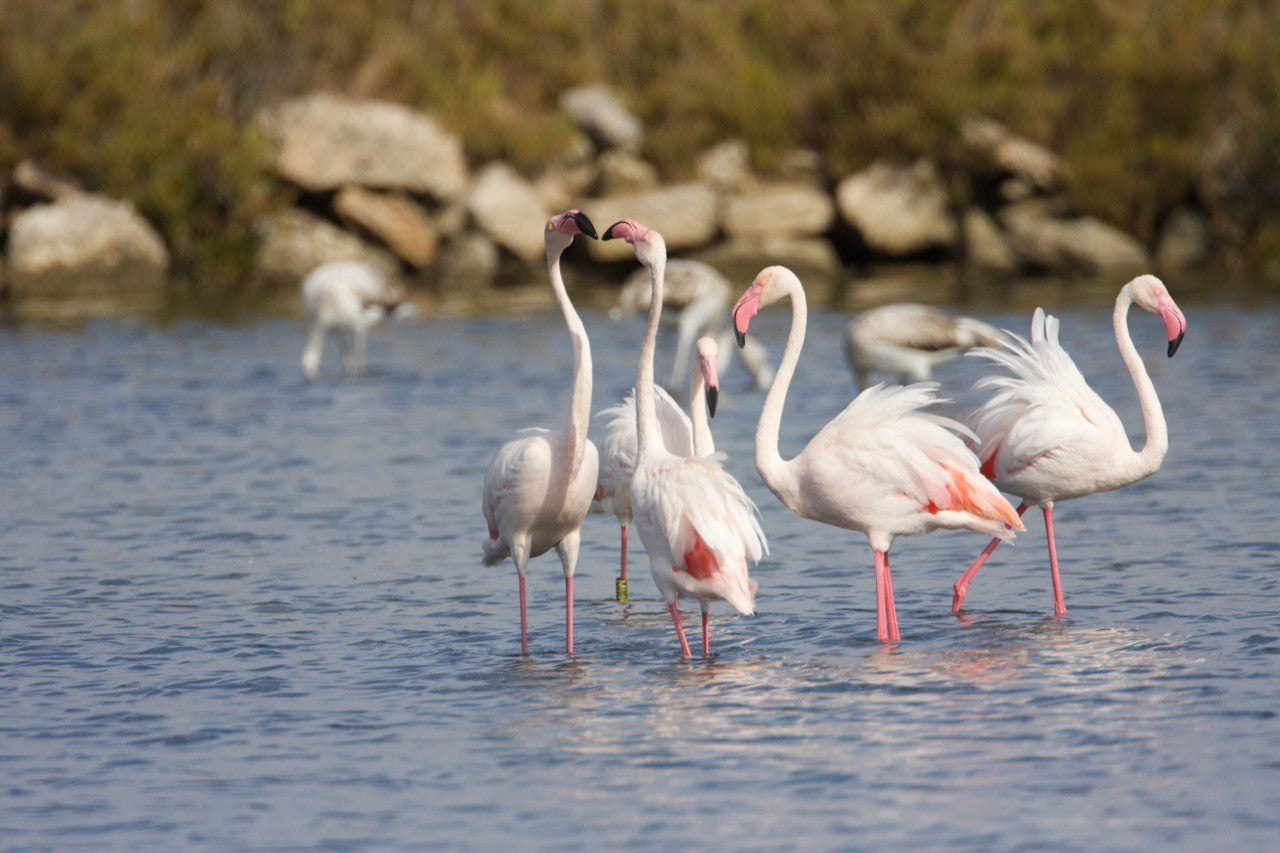 NATURAL RESERVE
Embedded in a nature reserve of approximately 2,800 hectares, the Salinas d'Es Trenc are a central part and important supplier of nutrients to their surroundings. An overwhelming diversity of species arises here. Our most beautiful brand ambassadors: the resident flamingos. Learn here how we are committed to species and marine conservation.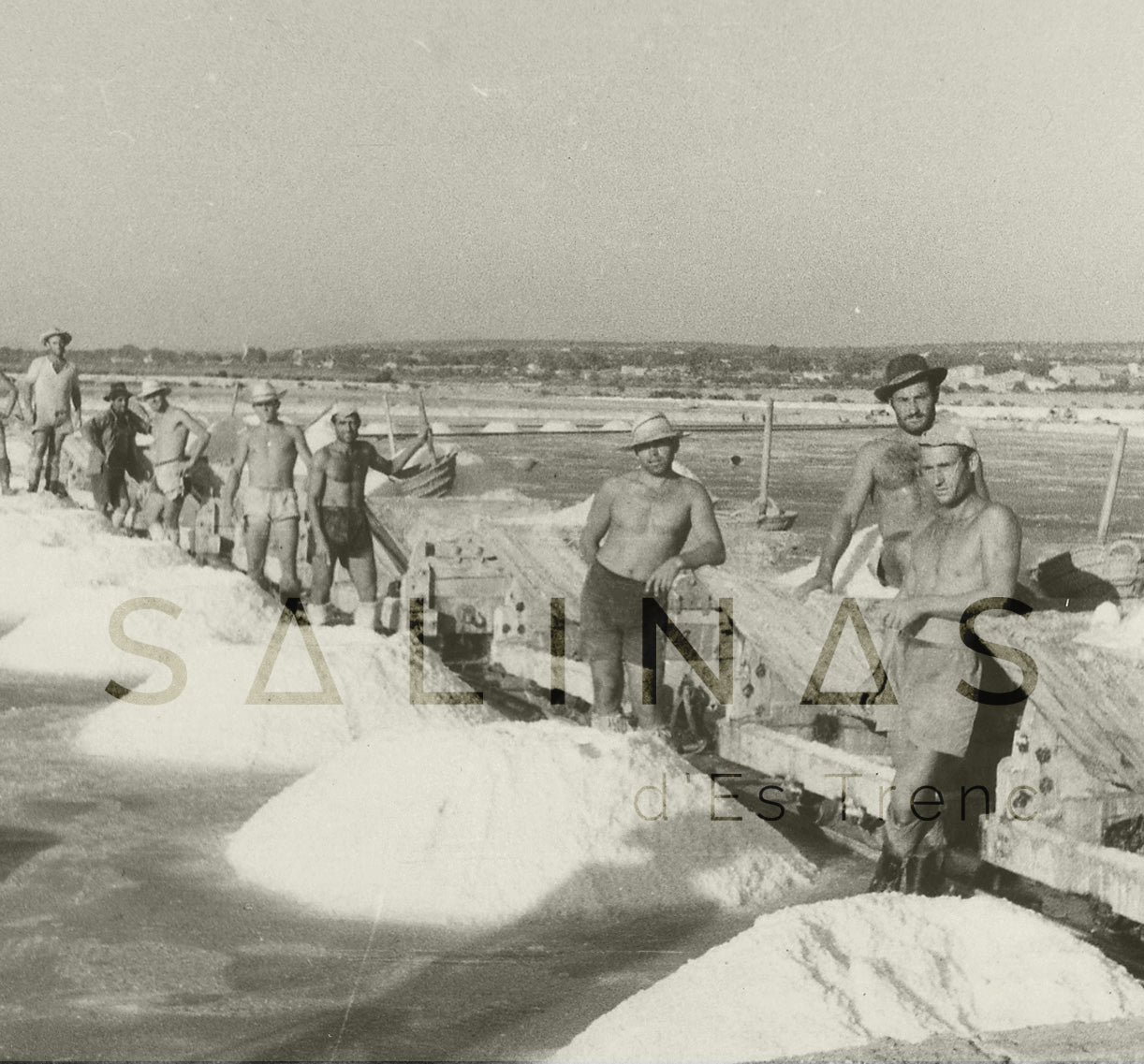 Our history
The Salinas d'Es Trenc have been around for 80 years. Get to know their impressive history here
The salt flats in PICTURES