Our special environment
El Salobrar wetland
Our salt pans are embedded in the unique natural area of ​​El Salobrar.
Starting from the white sand of Trenc and its turquoise sea water, the area extends over an area of ​​approximately 2,800 hectares. Here the Salinas are a central component and an important supplier of nutrients to your environment. Get to know the special features of the flora and fauna here. Or visit us on site - you can watch the bird life from the salt pans.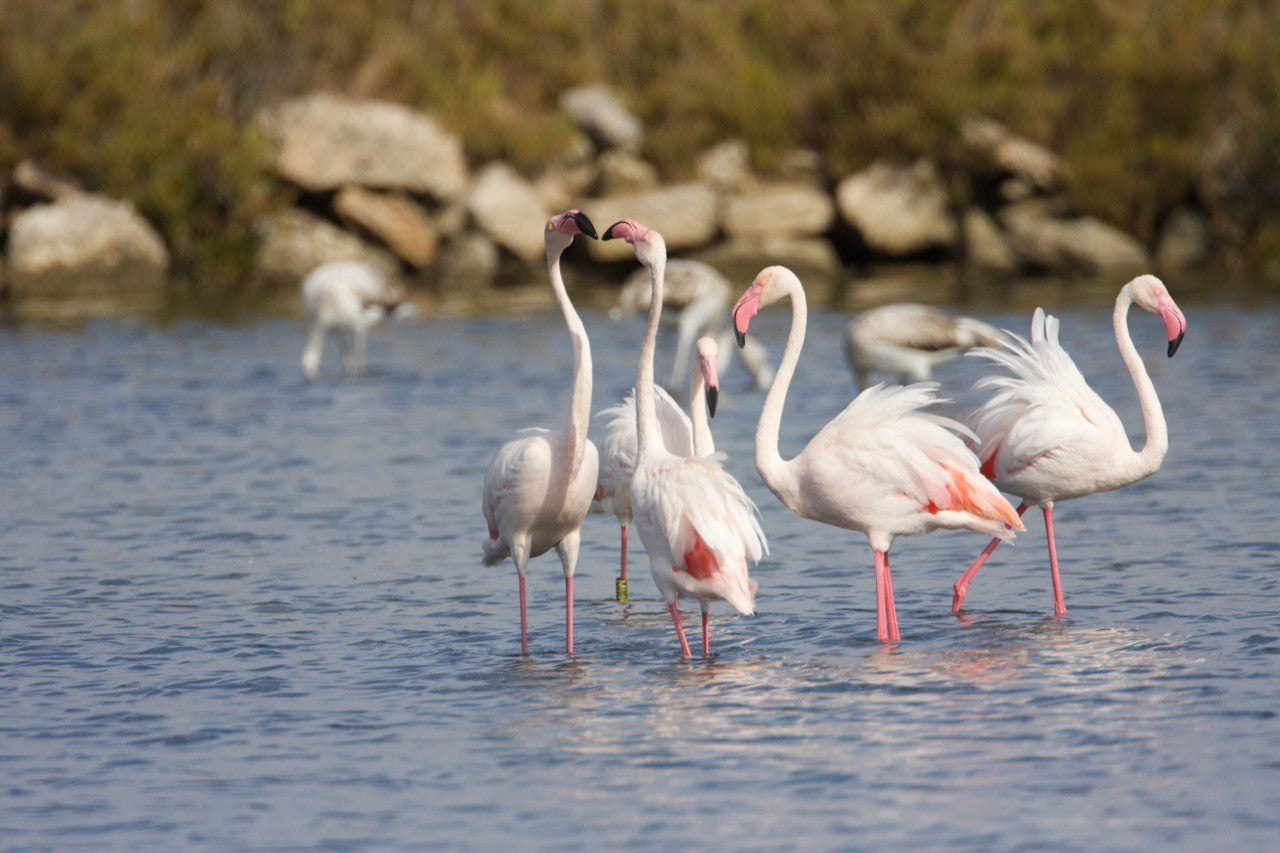 EL SALOBRAR BIRD PARADISE
The climate, the gentle sea breeze and the relatively low humidity in the wetlands almost all year round lead to an overwhelming biodiversity: the Salinas d'Es Trenc and the surrounding nature reserve are home to over 160 different species of birds, including avocets, black-winged stilts and numerous flamingos always make visiting and working at Es Trenc a very special experience.
SPECIALLY CUSTOMIZED
We find in El Salobrar a dynamic ecosystem made up of different strips of dunes with vegetation adapted to the high salinity, such as: B. Salicornia, grasses holly, shrubs such as the Zamarrilla or the Sant Ponç grass and trees such as pines, junipers and tamarinds. The Sakz meadows are of particular importance for the migratory birds that rest here.